New dating service called Affair at Work is trying to help coworkers cheat with each other by having a "safe affair."
It seems kind of like the Secret Crush feature on Facebook Dating.
If you and your workplace crush both express an interest in each other, you get an email saying so, and then you can go ahead and commence your affair, I guess?
The founder said he believes the service will lessen the chance of #MeToo moments in the workplace…
…but it doesn't seem like he's got a strong grasp of what exactly was so problematic about #MeToo workplace harassment.
---
A new dating site called Affair at Work wants to help coupled-up employees cheat with their coworkers by having "safe affairs" in the workplace, according to a report by the New York Post.
Cheating sites like Ashley Madison aren't anything new, but Affair at Work differs because it's more about verifying if an office crush is into you rather than showing you a database of potential people looking for affairs. While the service was created with affairs in mind, there's nothing stopping you from just using it to assess any person's feelings toward you, regardless if they're in another relationship or not.

The service works via Instagram, where you can then access a form on which you can list your work crush's Instagram handle. The site then contacts your workplace crush and invites them to sign in and see who likes them. If two people both like each other, the site sends an email to both parties so you both know there's at least mutual attraction before you make a move.
In an interview with the Post, the site's founder, Mike (who only gave his first name for privacy issues), suggested that Affair at Work will also help counter #MeToo moments in the workplace.
"You can avoid rejection and shame and even avoid being reported at work for harassment," Mike said to the paper. "If you ask someone out, you don't know if that person might go to HR to say that you were proposing something," he continued.

Okay, but if you ask someone out, you should be able to predict if that person has a case for going to HR based on whether you're in a position of power over them? It's not like a 50/50 toss-up that women can't decide between systemic workplace harassment and consensual flirting, and anyone has a risk of winding up getting in trouble if they shoot their shot. (Company policy, peeps.) But if you're someone's boss and you ask out an employee you manage…yeah, you very well could wind up in HR, no shit.
By setting up only those who want to be set up, it's an understandable effort, but much of the #MeToo workplace dialogue was about the inappropriate use of power, and it doesn't seem like Affair at Work takes hierarchy into consideration. What's to stop a user from thinking they're getting a message from someone at the same rank as them but really it's, like, their boss's boss?
The stats show that millennial women aren't opposed to dating within their offices—in fact, a recent Cosmopolitan survey showed that 84 percent of readers would date someone at their company who wasn't on their team…still, abuses of power need to be considered in all cases.
As for now, Affair at Work claims to have made 20 reciprocal matches and fielded more than 350 requests so far. Once it hits 500 inquiries, it'll start charging $9.99 to view a match. What…you thought it was doing this for free in the name of love? Ha!
---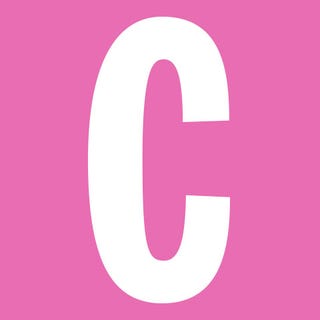 .
Want to get the hottest sex positions, the wildest confessions, and the steamiest secrets right to your inbox? Sign up for our sex newsletter ASAP.
Carina Hsieh
Sex & Relationships Editor
Carina Hsieh lives in NYC with her French Bulldog Bao Bao — follow her on Instagram and Twitter • Candace Bushnell once called her the Samantha Jones of Tinder • She enjoys hanging out in the candle aisle of TJ Maxx and getting lost in Amazon spirals.