Translating…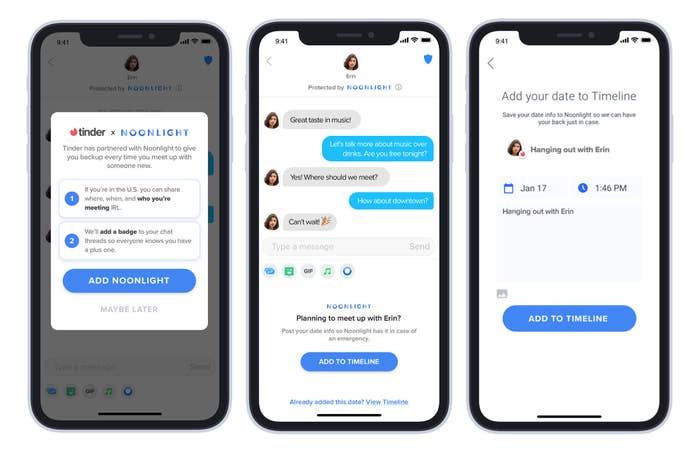 Tinder will unveil a new feature that lets its users alert the authorities if they need help or are in danger during a date. Tinder will partner up with Noonlight, a safety app that tracks people's locations and sends the information to emergency services when the user alarms the trigger in the app. If a user hits the panic button in Tinder during a date, it will alert a certified Noonlight dispatcher, who will then notify the authorities. Buzzfeed news has more details:
Once a Tinder user opts in to Noonlight, they have the option to add a badge to their profile.
Tinder CEO Elie Seidman told the Journal, "I liken this to the lawn sign from a security system."
"It serves as a deterrent if people feel comfortable putting it on their profiles," a Tinder spokesperson added to BuzzFeed News.
Though location sharing may be a privacy concern for users, the Tinder spokesperson said users will be sharing that data with Noonlight, not the dating app itself.
"Noonlight does not share or sell any data, and we only use data to get you help in the event of an emergency," Addy Bhasin, a Noonlight spokesperson, told BuzzFeed News.
Bhasin said users have the option to turn location sharing on and off when they choose.
"So when you go on your date you can turn it on, and when your date ends you can turn it off," she said.
image via Buzzfeed news
Email This Post to a Friend