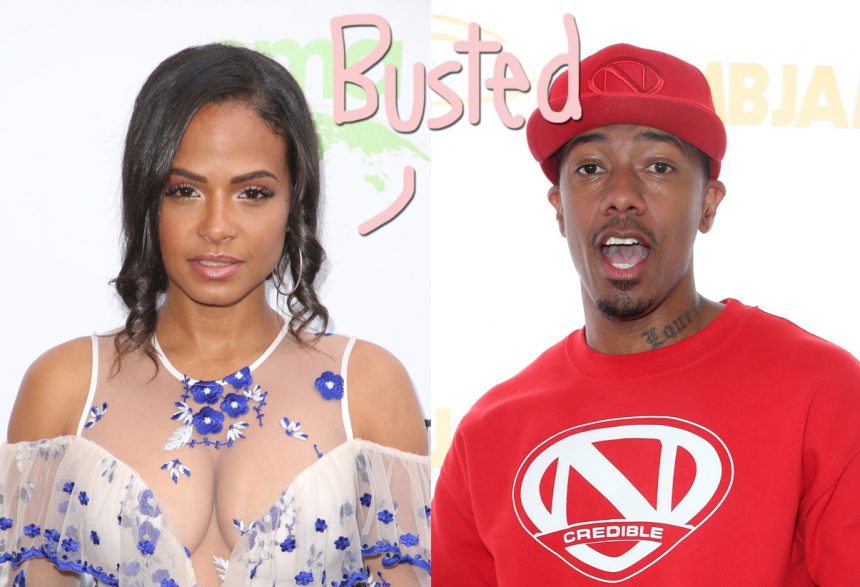 " width="860″>

You know what's worse than finding out your partner is cheating? Knowing your partner is cheating but not being able to prove it. That feeling will drive you CRAZY!

Well, Christina Milian is not the type to just let some guy lie to her and tell her nothing is going on.

In a new interview on E! News' Just the Sip digital series, the Christmas Cupid actress opened up about the lengths she went when she suspected an ex of being unfaithful.

Related: Tristan Tried To Kiss Khloé At True's Bday Party

That ex, of course, was Nick Cannon, whom she met on the set of Love Don't Cost A Thing and dated for two years. You know, until she found out he was a dirty cheating cheater.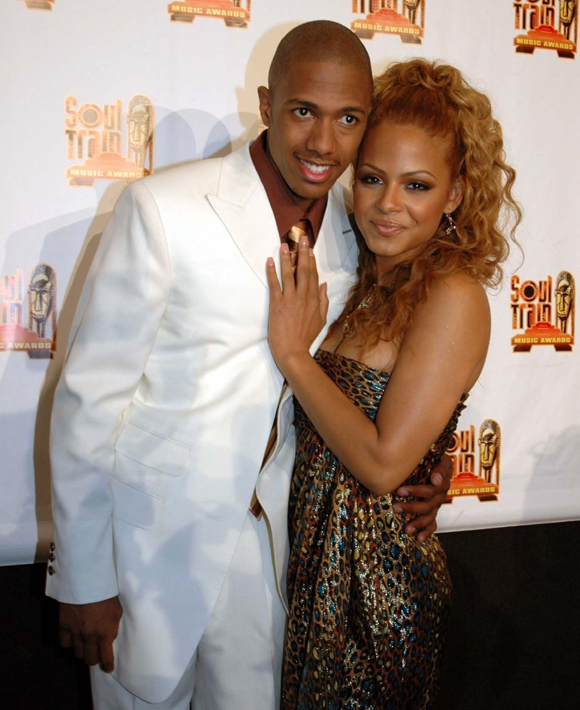 But how did she find out? She kind of, a little bit, hacked his phone! She explained:
"When I was dating Nick Cannon, the password somehow worked on the first check and I was right and the next thing you know, I was reading for like a month. I was reading messages."
OK, first off, you guessed right on his password? Is this a Kanye West "000000" situation??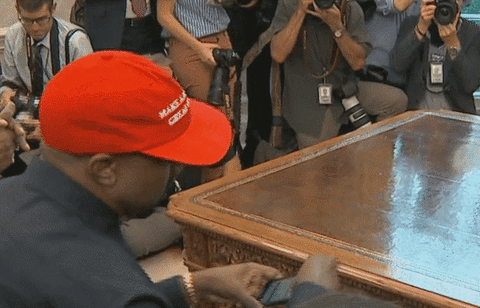 " width="480″>
Second, she read his text messages for a month??
"I was stuck in Romania. I had time. I was like, I cannot bust him when I am away. I need to bust him in person so in the meantime, I'm going to get my intel, make sure this is for real for real and it was for real so it was enough."
Sounds like a proper investigation — that found plenty of evidence. We're picturing a hotel room wall with a red string connecting Nick Cannon to a bunch of music video extras.
Christina says she couldn't just end it over the phone. They had been together too long for that:
"We were just so close that I think at that time, I couldn't deal with the idea that if we ended up breaking up, I wasn't going to get to see him again. So I wanted to be able to see him in person, go over it, not like it would change anything, but part of me was like, he was kind of like my first love love at the time. It was unreal that it was happening."
The worst part?
"He was living at my house and everything too. It was just like, 'Wait, under my own roof this is happening?' It just kind of blew me away."
Of course, it's been nearly a decade since all that. They're in different places. Nick is the ex-Mr. Mariah Carey. Christina and Matt Pokora are expecting their first child.
She's over it:
"When I look at it now, I'm like, not that it's right because I don't think it's right for anybody… It is what it is and obviously it wasn't meant to be and I'm sure he's maybe changed his ways I'm sure. We all grow up."
Yep. You live and learn.
Hopefully Nick has learned not to treat women that way… but also he should probably put a less obvious password on his phone.
Watch the whole tea-spilling interview (below):
[Image via FayesVision/WENN.]
Related Posts
CLICK CLICK CLICK Next Article
Sep 13, 2019 1:18pm PDT